Schmid Law Firm: A General Practice Law Firm Providing Multiple Services with a Singular Commitment
Operating out of Minnesota's South Metro, Schmid Law Firm stands apart as a general practice law firm. We work within the transactional areas of Estate Planning, Corporate Services, Bankruptcy and Real Estate law. We are positive and energetic, responding to our clients' needs with clarity, diligence and integrity. Multiple Services. Singular Commitment. Schmid Law Firm.
The choice to declare bankruptcy (Chapter 7, 11 or 13) can be caused by strenuous personal and professional challenges, and is one of the most stressful decisions a person will ever face. Your choice can not only affect you, but your family as well. At Schmid Law Firm, we are here to help you through the process.
Whether you are looking to create a new estate plan, or evaluate the fit of an existing one, we can help. Basic Wills, Trusts, Transfer on Death Deeds, Health Care Directives/Living Wills, Powers of Attorney and more.
Schmid Law Firm provides transactional corporate and business legal services. We help both small and large businesses find and implement the best legal solutions. Our services include business structuring and legal entity selection (Sole Proprietorshp, General Partnership, C-Corp, S-Corp, LLC, etc.), sales and acquisitions, corporate governance, commercial and leasing agreements, and more.
Whether you're an individual or a business, let us take the uncertainty out of your real estate transactions. Title transfers, purchases and sales, title and county records reviews, purchases agreements, leases and more.
A Minnesota Law Firm
Located in Prior Lake, Minnesota, many of our clients reside or do business within the South Metro, including the cities of Apple Valley, Burnsville, Lakeville, Prior Lake, Savage and Shakopee. We are fully licensed to practice law throughout the state of Minnesota.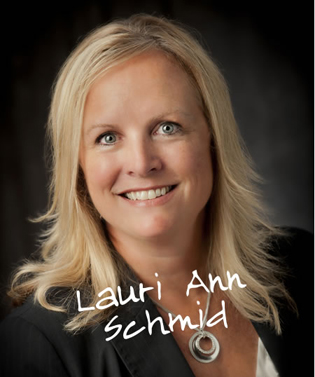 Attorney Lauri Schmid is a graduate of Concordia College (Bachelor of Arts in General Business) and Hamline University School of Law, both of St. Paul.
Schmid Law Firm is a debt relief agency. We help people file for bankruptcy relief.